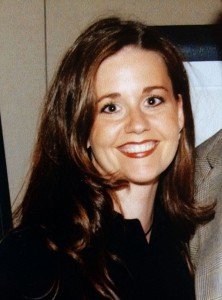 Genét Slagle has owned and operated Strategy West Communications for more than 20 years (1997-present) specializing in media placement for political candidate and issue campaigns as well as placement for a handful of public and retail clients.
Prior to opening Strategy West Communications, Genét was the in-house production/media manager for Sacramento based political consulting firm Gilliard, Blanning & Associates (GBA) managing all of their direct mail production, as well as all media placement (1995-1997).
In conjunction with Genét's media placement work, she was also an independent consultant to Wendy Warfield and Associates (WWA), a political fundraising firm for 13 years (1998-2011).  Genét also worked briefly as a production assistant and associate producer for Children's Miracle Network/Always Kids in Salt Lake City, UT.
Genét attended Brigham Young University (BYU) majoring in Broadcast Journalism, with a minor in Political Science.  In her senior year, she traveled to Washington D.C. to intern in both the promotions and public affairs department at National Public Radio and as an Associate Television Producer at WHMM TV on the campus of Howard University.
Genét Slagle currently resides in Woodfords, California with her husband Kevin and their four children.